BUA - SAWAN
For all your beauty & massage treatments.
Our company is located in Thailand and The Netherlands.
For more information about our local branches and treatments, please visit one of the local websites. Via the green buttons, you can visit our local website easily. Enjoy!
Beauty and Massage treatments
In 2007, "Bua Sawan - Beauty & Massage" was establised in Thailand (Ban Klaeng). The second branch "Bua Sawan - Traditional Thai Massage" was established in 2019, based in The Netherlands (Hendrik Ido Ambacht). Both branches uses the highest treatment standards. Quality, services and cleanliness are keys of our successes. Our treatments will match your desires with a 100% satisfaction. Futhermore, our friendly staff is certified and trained on regular basis.
Bua Sawan is based in Thailand and in The Netherlands. Both locations offer several famous treatments, such as Traditional Thai massge, Herbal Oil massage and Foot reflexive massage. Also, we offer facial treatments.
In our blogs, you can read more (background) information about Beauty and Massage treatments.
Cafe Lounge Bar: Kafae – Coffee and Food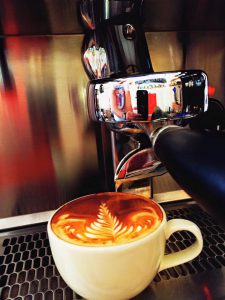 At the location in Thailand, we have a Kafae lounge bare. It is a trendy and cozy coffee bar, with fresh homemade coffee, such as espresso or cappuccino. also, we serve snacks, beer, Irish coffee and various wines.
The lounge bare has a satellite TV with a large flat screen for all you sport broadcasts. In addition, ou can use free WIFI for all you social media activities.
We are open from 9.00 AM until late (daily).
Follow this link to read more about Spa Kafae