FACIAL AND MASSAGE TREATMENTS
Bua Sawan - Beauty and massage offers several facial and massage treatments.
Massages and facial treatments relieves migraine, office-syndrome, jetlags and muscle pains.
TRADITIONAL THAI MASSAGE
GET A FLOW OF POSITIVE ENERGY
Traditional Thai Massage is also called Thai yoga massage.  Yoga massage improves the blood circulation and therefore it relief stress in the body. The masseuse uses her hands, knees, legs and feet to move you into a comfortable series of yoga like stretches.  Moreover, no oil is used for the massage.  So get a flow of positive energy!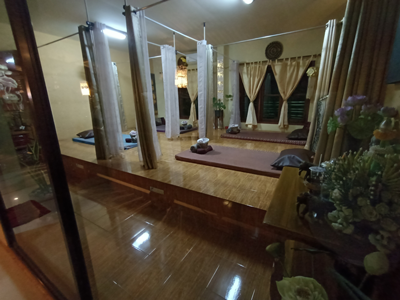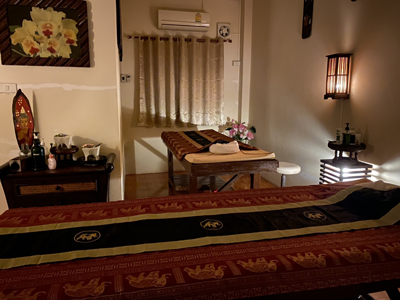 HERBAL OIL MASSAGE
SMOOTH & EASY RELAXATION
The herbal oil massage removes energy blockades in the body. We use only traditional Thai natural herbal oils. Moreover, we use warm Thai herbal pouches. Not only relieves this massage body tension, but also it purifies the skin. The herbal massage is a recommended combination of the oil and traditional Thai massage. Go for a smooth and relaxing massage!
FACIAL TREATMENTS
LET YOUR SKIN SHINE
A facial treatment improves the appearance of your skin. This treatment stimulates blood flow and nourishes the skin's cells. So, it will recover the moisture balance of the skin. A facial treatment includes cleansing, steam extraction, face massage, and a refreshing facial mask. We finalize the treatment with a natural cream. A facial treatment. Let your skin shine!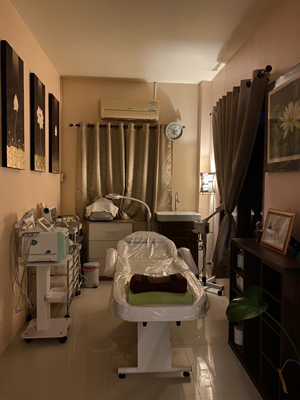 We are specialized in two additional facial skincare cleaning treatments.
Deep Cleansing Facials
Just washing your face is not enough. Besides, unclogging your pores requires a deep cleanse. The Deep Cleansing Facials treatment helps your skin go free from dead skin cells and other impurities. This treatment includes cleansing, steam, extractions and facial massage. Together with a facial mask breakouts, dehydration, and fine lines are tackled. After this treatment, your skin will be glowing and very clean. 
Face Lifting
The face lifting treatments reduce the signs of aging. We use micro-current techniques in our Spa. This is based on the electrical stimulation technology. An electrical current flows through the skin and facial muscle. The skin generates more collagen which results in finer lines and fewer wrinkles. To get the best result, we recommend 6 to 10 treatments every two months.
FOOT REFLEXIVE MASSAGE
 ANCIENT THERAPEUTIC
Thai foot reflexology is an ancient therapeutic treatment. This massage is great for tired feet and improving blood circulation of the body. Besides, it activates the organs and stimulates the nerve system. The technique is to put pressure on specific areas of the sole of the foot.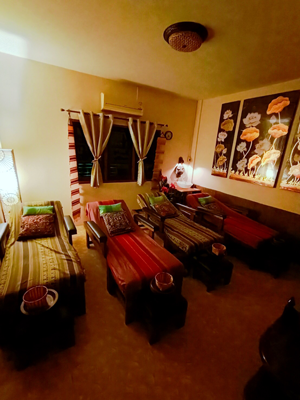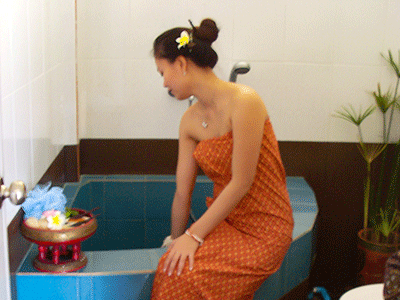 OTHER  TREATMENTS:
Waxing arms, legs & bikini
Eye lash and eye brow tint
Massage for disintegrate celulite
Clean & massage with hand
Manicure & pedicure
Sole scrub
Nail treatments
OTHER THAI BODY TREATMENTS:
Bua Sawan provides several body treatments, like :
Milky salt scrub, Herbal scrub,
Thai herbal mask
Milky - & Mineral bath
Body scrub- oil and/or cream massage.
We're always happy to hear from you! To book a facial or massage treatment, please call us or make an appointment.